Press review of the 2017 edition
Clic to the picture here below
to read the Press Release of the 2017 edition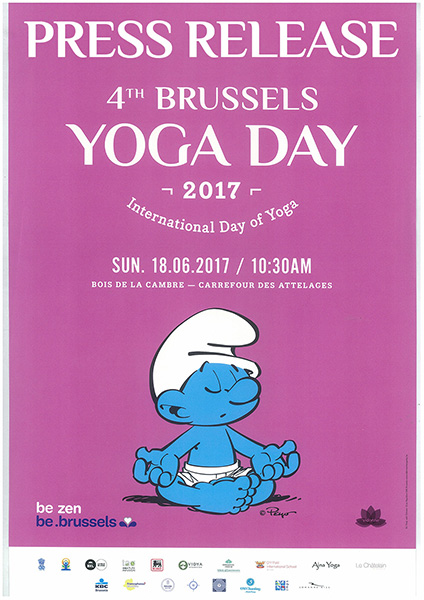 Partners of the 2018 Edition
This edition of the Brussels Yoga Day is organized with the help of several partners that promote wellness, health, sport and balance
and with the support of the Brussels Capital Region, the Cocof and the City of Brussels.
By supporting the Brussels Yoga Day, Brussels reaffirms its dynamism in terms of programming positive and recreational events
and expresses its commitment toward the welfare of the inhabitants and prevention.
Also thanks to the following partners :
Collector Yoga 2018 and its advertisers, L'Antre-Deux, Magazine Elle, Psychologie Magazines, Marie Claire, KBS Iyengar, Mory Moving, Orphanage Saint Joseph of Cluny at Pondicherry (India), Art of Living, Tulsi Tea, Golf 7 Fontaines Men's Day, Hockey Together, Anja Yoga, Heartfullness, the whole team of volunteer yoga teachers, volunteers, exhibitors and all the ambassadors of wellbeing.